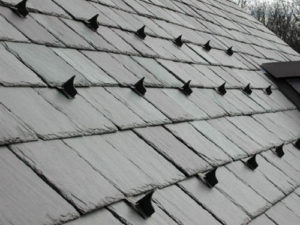 At HomeTech, we try to be as engaged as possible throughout the home inspection process and are always welcome to any questions at anytime.  Many of our home buyers (and sellers) don't know details of a home inspection, so we found a useful resource with some common questions that will help guide some important conversations to have before purchasing (or selling) a property. Feel free to reach out to us at office@hometechinspects.com or call  (435) 659-5833.
13 Pertinent Questions To Ask During A Home Inspection
Article below courtesy of forbes.com
If you ask any real estate professional, they'll tell you that an expert home inspection is one of the essential parts of acquiring a new home. Home inspections give you a feel for the property, its size and might start giving birth to ideas about how you could adjust the living space to your taste.
However, the inspection should also bring with it pressing questions that will help you make the right decision. As a responsible buyer, you must know to ask the right questions since some real estate agents will simply gloss over things they think their clients don't want to know. Thirteen members of Forbes Real Estate Council examine the most pertinent questions that they expect to hear from buyers during a house inspection to unearth all the possible issues a property may have.
1. What Are The Top Capital Expenditure Issues?
I would ask, "What are the top capital expenditure issues you found on the property?" These are high-cost issues like roofs, HVAC, foundation, knob-and-tube or aluminum wiring or unpermitted construction. You want to know these things so you are not left with a high expense. If any of these are found, you may be in a stronger position for negotiation at the close. – Chris Roberts, Sterling Rhino Capital
2. What Are The Most Urgent Red Flags?
Inspection findings can be overwhelming, especially if it's an older home or for first-time homebuyers. My two questions for any inspector are, "What are the red flags you found?" and "What would you take care of right away?" It's important to identify major issues that need attention right away versus minor maintenance items that can be taken care of over time when buyers have more funds! – Brad Le, Compass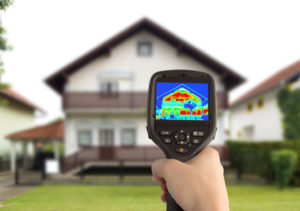 3. What's The Inspector's Background?
The one thing that people should ask about home inspections should occur before you hire the home inspector. Ask about the background of the inspector, such as whether they have worked in any trade such as electrical or plumbing. Inspectors with this type of background are able to speak directly about any problems that present during the inspection. – Nancy Wallace- Laabs, Profitable Landlord System
Learn more about the HomeTech team here.
4. Is The Inspector Certified?
The most important questions are those you ask before engaging a home inspector. Are they certified, licensed, insured and bonded?  Also, take note that renovations aren't always done correctly. You should also make it a point to ask your home inspector for references to cure identified issues. – Charles Argianas, Argianas & Associates, Inc.
All of HomeTech's inspectors are CPI (Certified Professional Inspector) designation and IAC2 certified radon and mold tester.
5. What's The State Of The Roofline?
Look at the roofline. Any waviness will give you direction as to where to investigate potential issues with the foundation, ground settling, attic humidity, wall dry-rot, leaks and poor insulation. – Joseph Edgar, TenantCloud
6. Is There Any Asbestos Present?
Of course, there is not just one thing that needs to be asked; there are many. But there is one thing that could be overlooked, especially if the home was built before 1970. The inspector should check for the potential presence of asbestos in insulation or flooring applications. If found, abatement will be required and could be a costly expense. Knowing this ahead of time could affect the actual selling price. – Timmi Ryerson, Smart Property Systems – Property Management
7. Do I Need To Do A Radon Test?
People should ask their inspector if a radon test is necessary. Radon is an odorless colorless gas that can cause cancer. EPA.gov has maps of radon zones on their website. If radon level results record above EPA standards, levels can fall within EPA standards with proper abatement. – Cheryl Abrams, Re/Max United Real Estate
We offer Radon testing!  Learn more here.
8. What's The Life Expectancy?
The key to a good home inspection is really to make sure you understand how the house functions and the life expectancy of items in the home. Your home inspection can be used to plan out future projects that you may need for the home and it will give you a good timeline of when to complete them. – Don Wenner, DLP Real Estate Capital
9. How Are The 'Bones' Of The House?
Focus on the "bones" of the home including the heating and cooling systems, the roof, siding and the foundation. These are areas that if there are issues, because you will be writing a big check whether you want to or not! A kitchen or bath can be updated, but a roof with a short lifespan could cause a lot of financial pain. – Kevin Hawkins, WAV Group, Inc.
10. How Is The Soil And Home Structure?
There are two key components of a home: the soil underneath the home and the structure of the home itself. The buyer needs to make sure that the soil underneath the home does not have issues such as soil contamination or liquefaction which affects earthquake risk or flood risk. The other key area to look at is whether the home is structurally sound and not in need of major maintenance. – Deniz Kahramaner, Altasa
11. Do You Suspect Anything Beyond The Walls?
A home inspection will look at everything that is visible in the home. This including the roof, HVAC, grading and plumbing. One thing people will want to ask is if the home inspector suspects anything beyond the walls. Sometimes there are tell-tale signs of neglect or lack of care in repairs. As a result, this could indicate problems that are not readily seen by the human eye that the buyer may want to address. – Michelle Risi, Royal LePage Connect Realty
12. Are There Receipts Of Annual HVAC Checks?
Ask for copies of receipts showing that the HVAC system has been serviced annually from a licensed HVAC company. I have my outside condenser and my inside air handler serviced twice a year. For instance, I have a spring inspection and tune-up and also one in the late fall. By saving receipts, it will show a buyer that you've had the units cleaned and professionally maintained. – Bruce McNeilage, Kinloch Partners
13. What About The 'Intangibles' Of The Property?
Home inspection reports can be very thorough, but what they don't include are the "intangibles" that come with a property. These include things like the neighbors, noise, traffic around the area or any required maintenance for upkeep of the house and yard. – Ron Costa, The Eighty Two Group