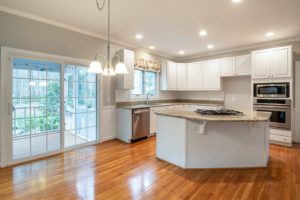 Inspections for sellers or pre-listing inspections can be a valuable tool in the real estate process. Prior to listing a house for sale it is very important to be aware of any potential problems or maintenance issues. Prospective buyers are quick to point out issues. As they might try to negotiate repairs before the purchase agreement.
Eventually, your buyers are going to conduct an inspection. You may as well know what they are going to find by getting there first.
Having an inspection performed ahead of time helps in many other ways, such as:
It allows the seller to see the home through the eyes of a critical and neutral third party.
It alerts the seller to immediate safety issues before agents and visitors tour the home.
It may alert the seller to items of immediate concern: leaks or expensive repairs
It permits the seller to make repairs ahead of time ..
Defects won't become negotiating stumbling blocks later.
You have the time to get reasonably priced contractors make repairs as needed.
It helps you to price the home with true condition in mind.
It shows transparency and may relieve prospects' concerns and suspicions.
It may encourage the buyer to waive their inspection contingency.
It reduces liability by adding professional supporting documentation to your disclosure statement.
Learn More Details on Pre-Listing Inspections